Mail server maintenance notice
We will carry out mail server maintenance
We have decided to carry out server maintenance for the purpose of security measures for the mail delivery server.
Implementation date
December 2019, 12 (Wednesday) AM18: 10-AM00: 11, up to 00 minutes
Impact range
[Administrator side]
-During maintenance, lead information added / changed / updated / deleted by BowNow is not synchronized with the mail delivery side.
⇒Please update the contents sent in the form manually (collective registration or lead update on the management screen side) after maintenance and synchronize the data.
* As a general rule, please do not perform batch registration or manual registration of leads during maintenance hours.
There is no problem in using the mail delivery itself.
How to update a lead
Enter the lead details screen for the lead you want to update.
Click the blue "Change" button on the left side of the lead details, and click the "Change" button on the lead edit screen to update the lead.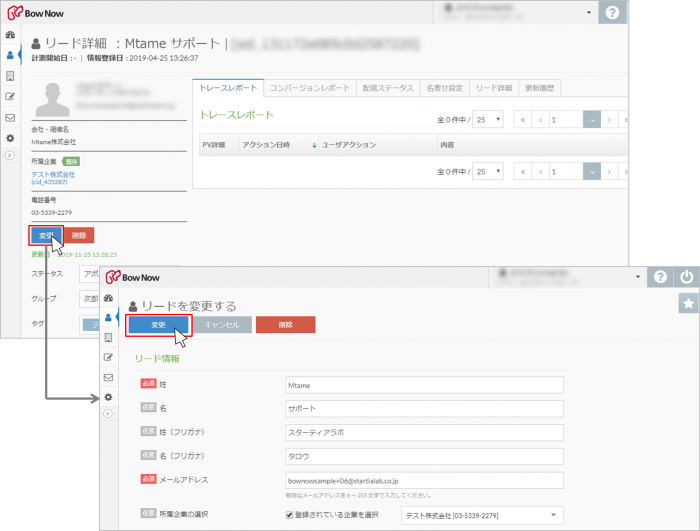 We apologize for any inconvenience and inconvenience.
Thank you for your understanding.
About consultation
In addition, this case
To
If you have any questions about this, please do not hesitate to contact us.
official
,
To the support window
To
Please tell us.
BowNow support window
TEL: 050-3196-1032
Reception hours: Weekdays from 10:12 to 13:17 / XNUMX:XNUMX to XNUMX:XNUMX

Mail: support@cloudcircus.jp