Notice of ver6.2.1 release
The version was upgraded on April 2022, 9 (Wednesday).

Below is the outline of the version upgrade.
About version upgrade contents
new function

A new "Trigger Subscriber" screen has been added.
From this screen, it is now possible to stop delivery of trigger delivery emails by lead.
Details are summarized below.

new function

Added the mail delivery setting function.
・You can now select "Email distribution list" as a trigger condition for trigger delivery emails.
・Implemented a one-click mail delivery stop function.
Details are summarized below.

Refurbishment

When creating mass distribution mail, you can proceed to the next screen without setting the distribution list.

Refurbishment

Changed to check for email address duplication in CSV when batch lead registration "update".
*The specifications are the same as for lead batch registration "new".

Click here for the behavior when there is the same email address on the CSV for bulk registration

Refurbishment

Added the URL of the lead detail screen of the target lead to the form administrator's email.
Details are summarized below.

Fix

Other minor bug fixes have been made.
Version upgrade details
New function: Newly added "Trigger subscribers" screen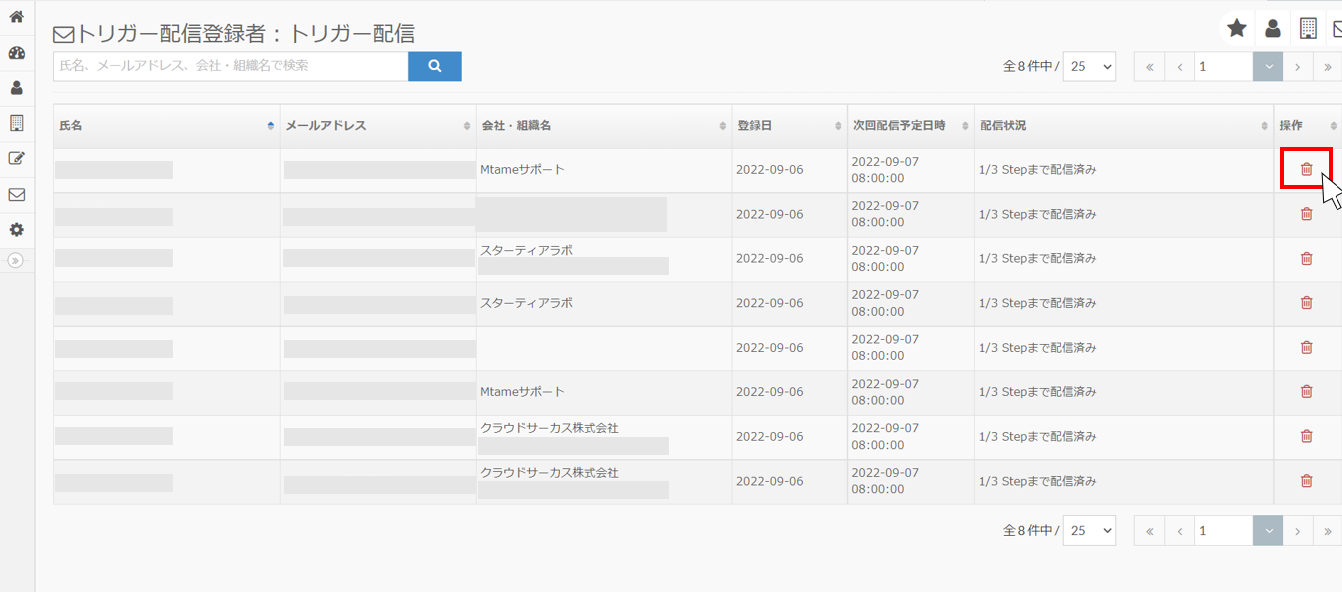 [Operation point]
Manage emails > Trigger delivery > Confirm subscribers

【Current status】
no display

【from now on】
・You can check the list of subscribers for trigger delivery.
・Distribution can be stopped for each distribution registrant (lead).

*Once deleted, the deletion operation cannot be canceled from this screen.
*If you want to distribute again, you need to register the corresponding lead to the distribution list again.
New function: Added mail delivery setting function
Email for administrator when form CV Add CV lead detail screen URL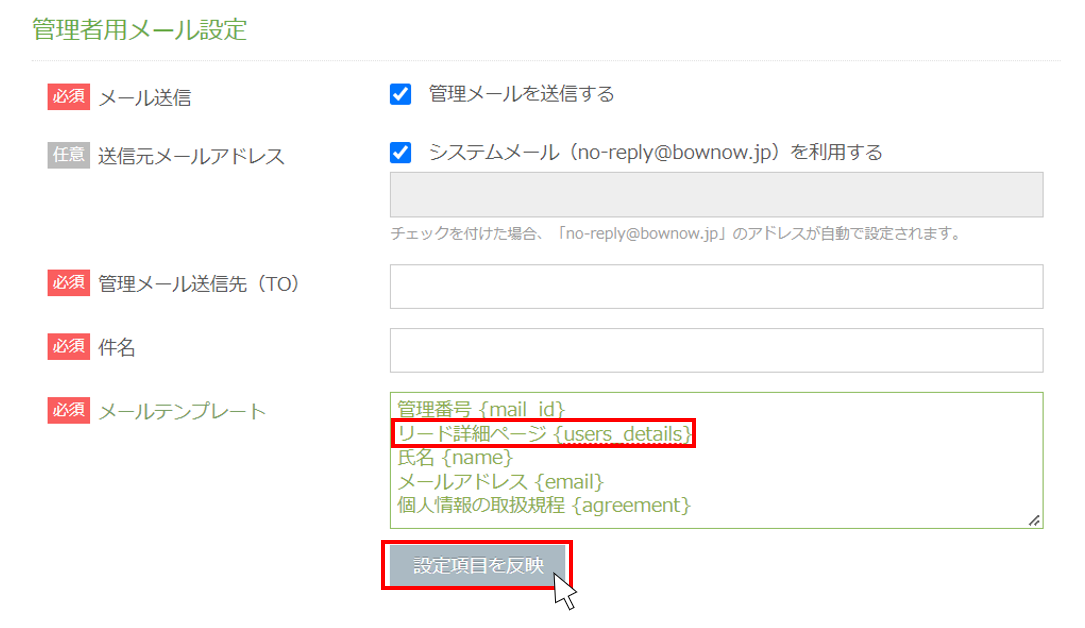 [Operation point]
Manage forms > Form details > Advanced settings

【Current status】
・Management number {mail_id}
・Name {name}
・Email address {email}
・Personal information handling regulations {agreement}

【from now on】
・Management number {mail_id}
-Lead Detail Page {users_details}
・Name {name}
・Email address {email}
・Personal information handling regulations {agreement}