Start page
When you log in to the BowNow management screen, the start page will be displayed.
The screen display after registration is different from when the tracking code is not registered in the management screen.
Before tracking code registration
Before registering the tracking code, the "To start measurement with BowNow" screen is displayed.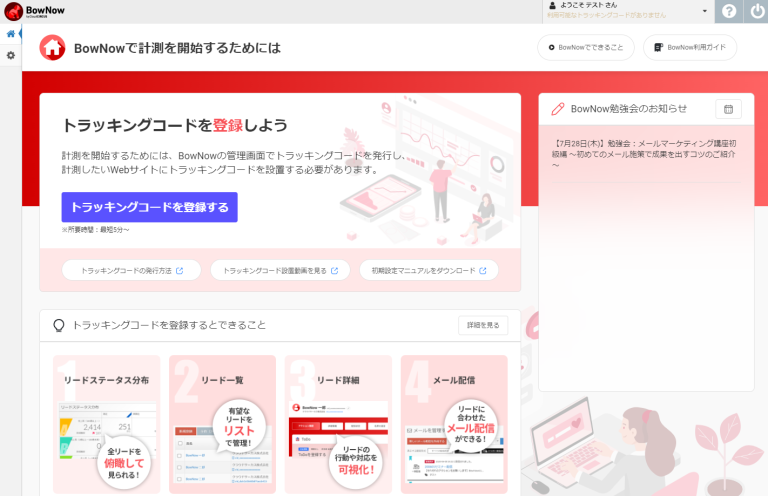 After registering the tracking code
If you register the tracking code on the management screen, it will be changed to the start page below.
Link buttons to each function page, "Notice" information currently distributed by system support,
The information about the study session will be displayed on the right side of the list.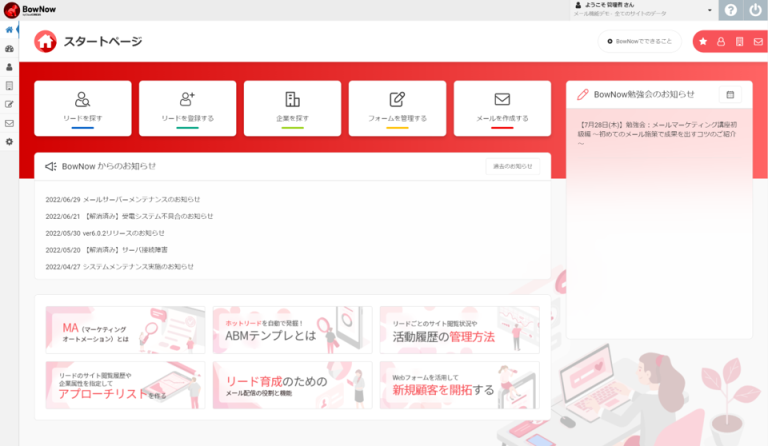 In addition, you can check the outline of BowNow by transitioning to the manual site or other sites from the banner at the bottom of the page.
BowNow Paper Manual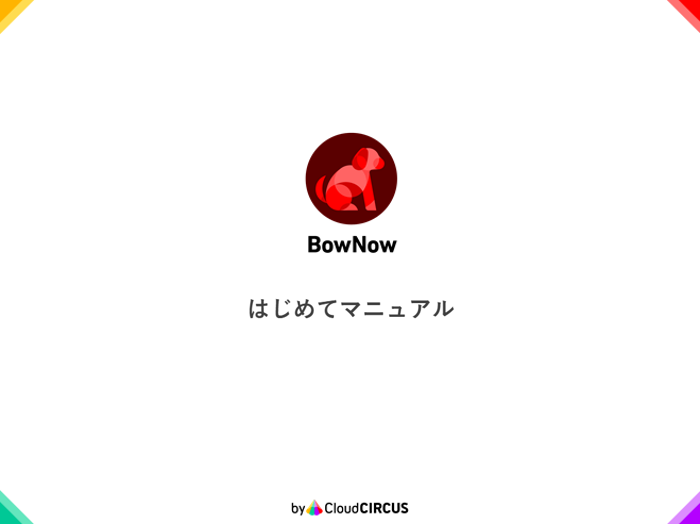 Initial setting manual
We have summarized the basic settings that we would like those who have introduced BowNow to do first.Please check here and start marketing automation!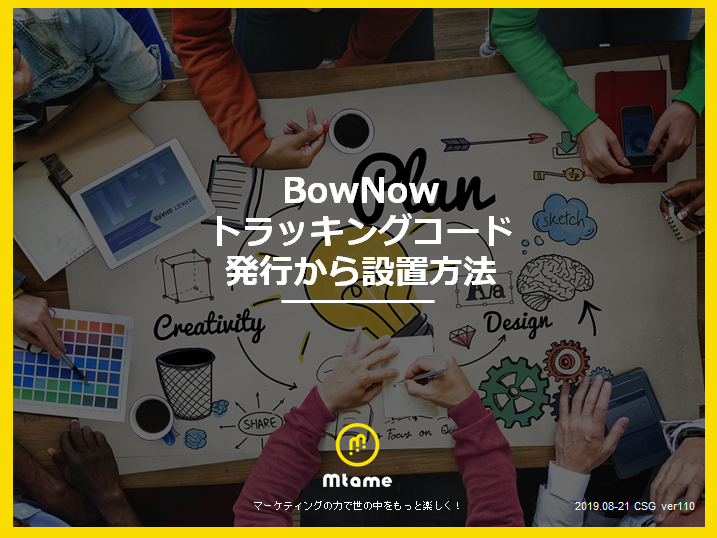 From tracking code issuance to installation paper manual
From issuing the tracking code to setting it, which is the first step to start measuring BowNow.