Error stop
"Error stop" is a function that counts the number of times that delivery could not be performed normally for each reader.
When the number of errors reaches the set value, the next delivery will be stopped automatically.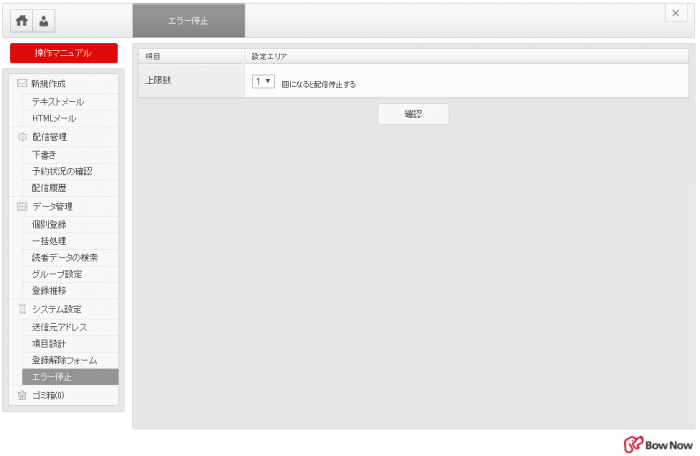 You can change the maximum number of error stops.Up to 3 times. (The initial value is 1 times.)
After changing the number of times, click "Confirm" and a confirmation screen will be displayed. If you are satisfied, click "Register" to complete.
* Please note that if you deliver with an error ratio of 10% or more, you may not be able to deliver next time.
Example: When 1000 mails are delivered and there are 100 or more errors (failures)
* For a list of causes of delivery errors Please check
* If a delivery error occurs, it will be automatically counted up.
* Delivery to email addresses that have reached the set value will be automatically stopped.In this case, the read status will be "Error stopped".
Related article
BowNow Paper Manual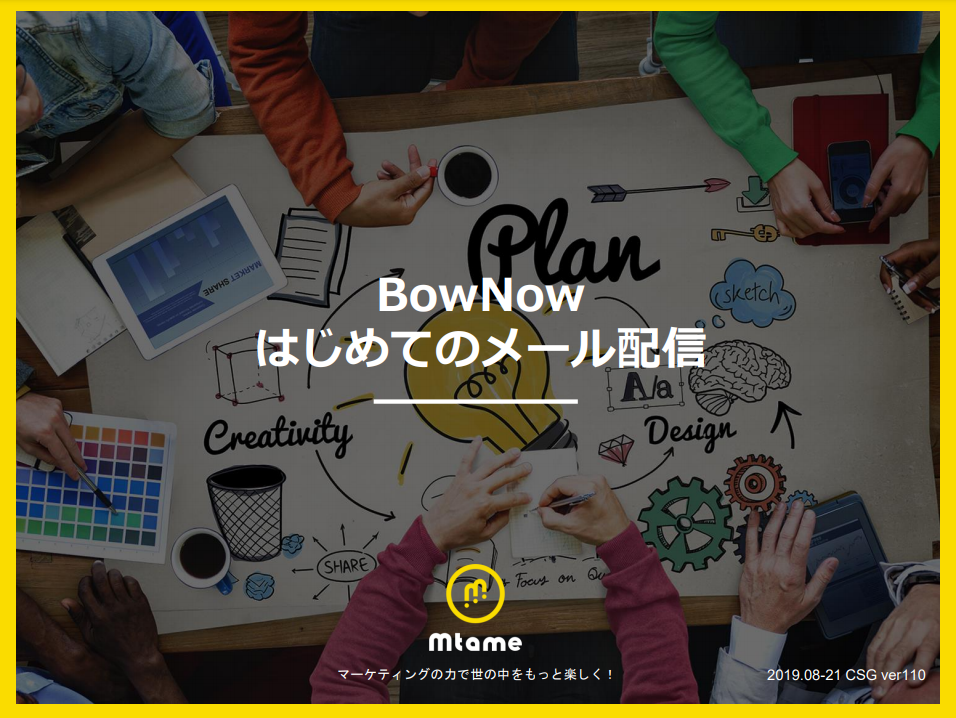 First email delivery [old email]
This is a manual for preparation before mail delivery.Contains creation of mail delivery group, setting before mail creation, and creation of delivery stop form.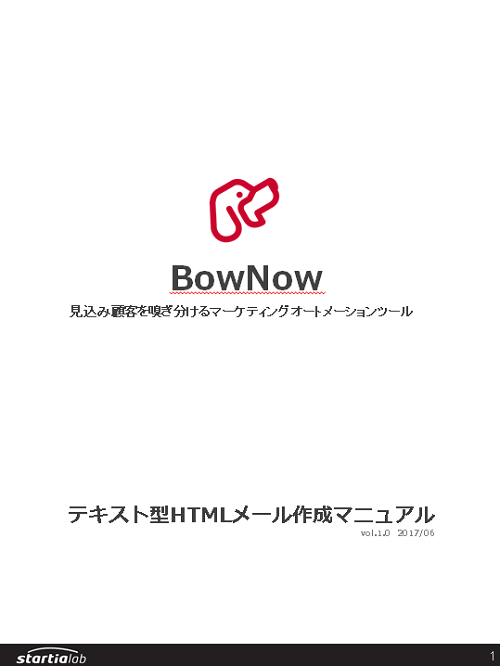 Text type HTML mail composition manual
We have summarized the procedure for creating and delivering HTML emails in text text with BowNow.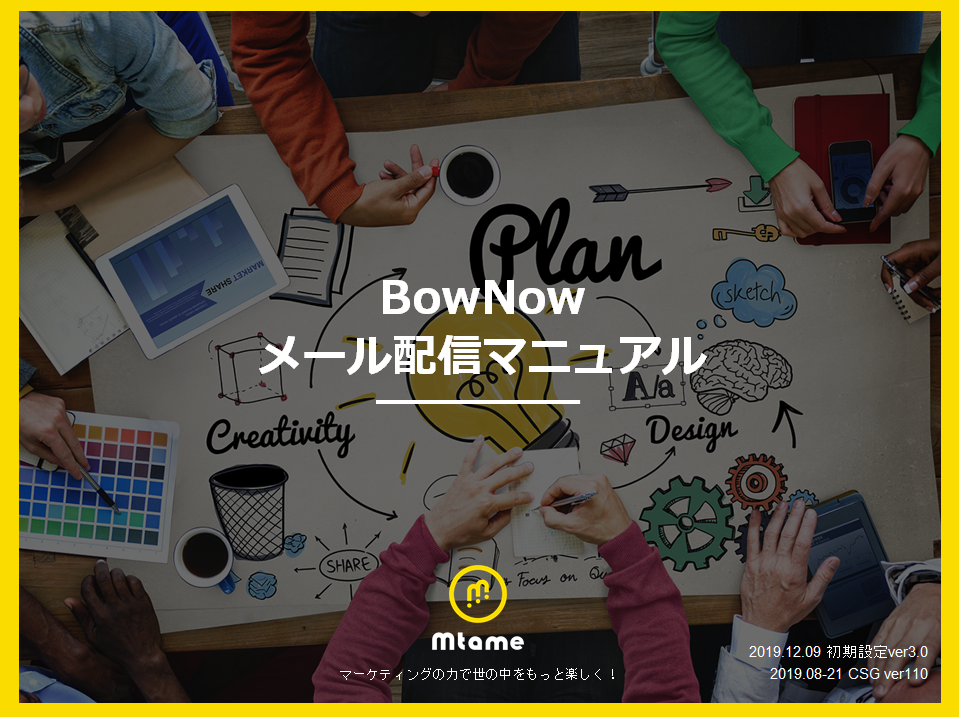 Mail delivery manual [old mail]
We have summarized the procedure and precautions for "mail delivery" that can be used with BowNow.Please check when using mail delivery.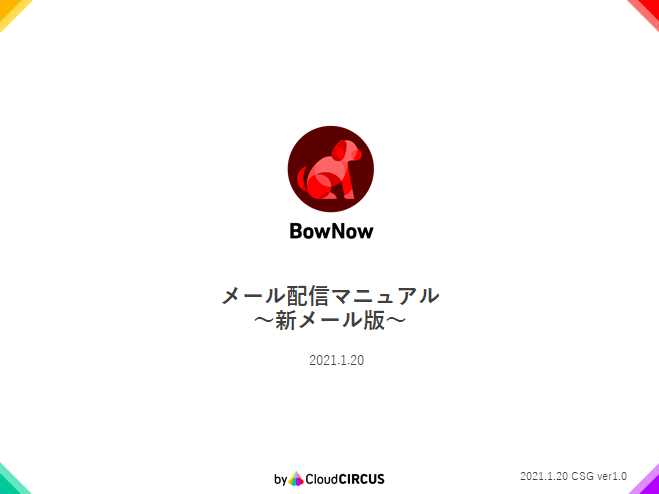 Mail delivery manual [new mail]
We have summarized the procedure from creating an email delivery list with a new email to delivering the email.