Find leads
On the lead search page,
You can check the registered lead information in a list from the leads measured by BowNow and the business card information.
From the search conditions on the left, you can extract the leads registered in BowNow and check them.
▼ When the old mail function is being used and the mail function is not used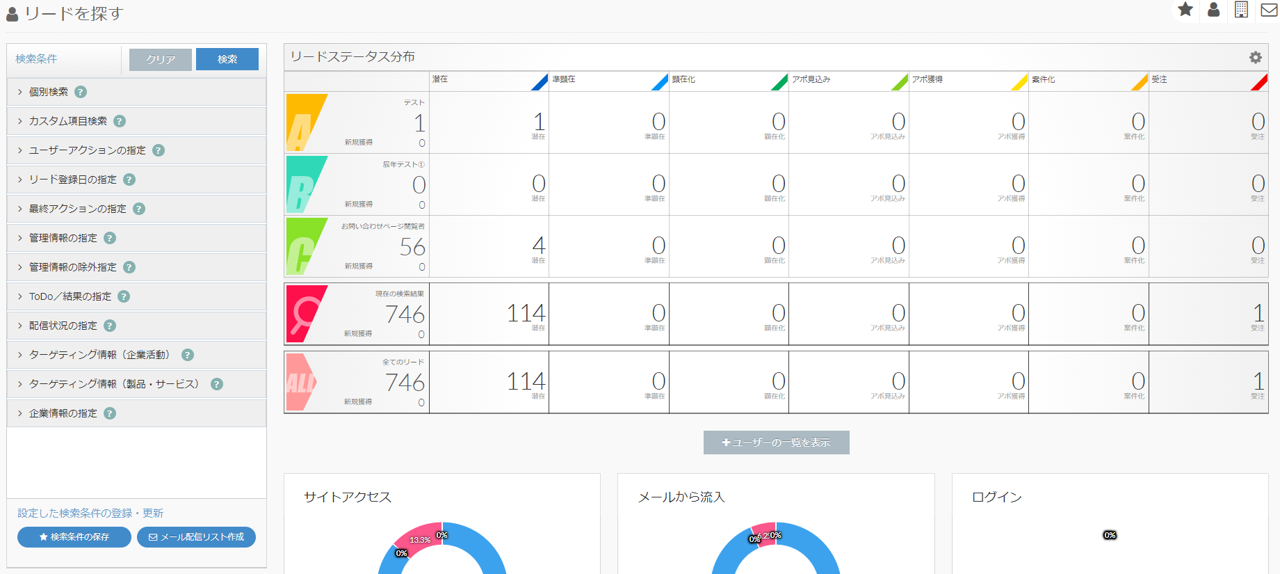 ▼ When using the new mail function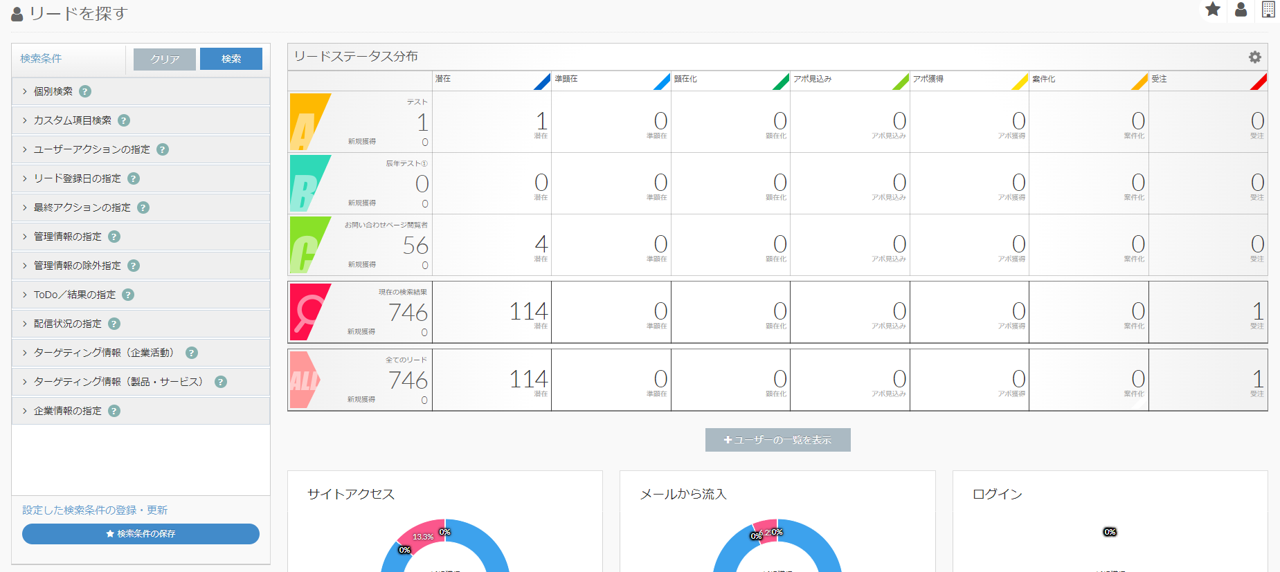 Initial setting of the page to search for leads
On the page to search for leads, the search conditions are set on the system when the page is opened.
If you display all the items, it will take time to load the page, so this is the specification.
Also, since this initial setting is done on the system, it cannot be changed for each management screen.
Initial settings
・ Search target is all domains
・ User type: Lead (with mail information)
* If the person in charge is determined in the account settings, the lead for the person in charge will be searched.
Read status distribution
In the read status distribution, the read information measured in BowNow with the set "search condition" on the vertical axis and "status" on the horizontal axis is displayed in a list.
You can change the list display and graph display, but you can change it with the radio button from the gear mark on the upper right of the lead status distribution screen.
You can also change the "search conditions" and "status" from the gear mark.
* When you log in to BowNow for the first time, it will be displayed blank because you have not registered the search conditions and status.
List display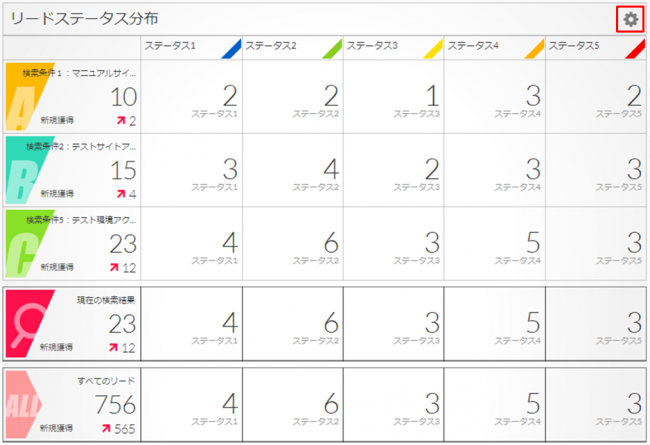 In the list display, the "search conditions" saved on the page to search by lead are displayed at the top, then the search results of the current lead, and the distribution of all leads is displayed at the bottom.
Up to 3 saved search conditions can be displayed on the vertical axis.
The maximum number of statuses that can be displayed on the horizontal axis is seven.
graph display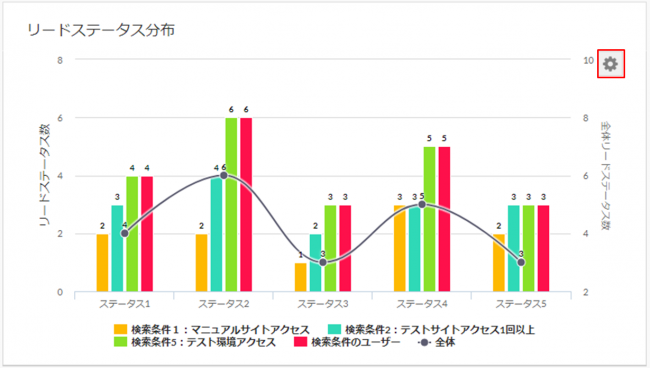 In the graph display, the "search condition" saved on the page to search from the lead is set on the horizontal axis, and a bar graph is displayed for each search condition even in the status.
The bar graph is displayed in different colors depending on the search conditions.From the left side, the saved search conditions and the currently searched leads are displayed.
The graph shows all the numbers for each status.
BowNow Paper Manual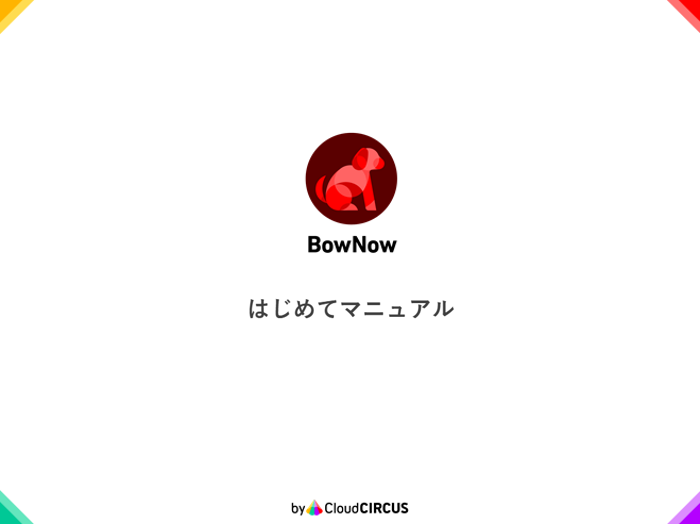 Initial setting manual
We have summarized the basic settings that we would like those who have introduced BowNow to do first.Please check here and start marketing automation!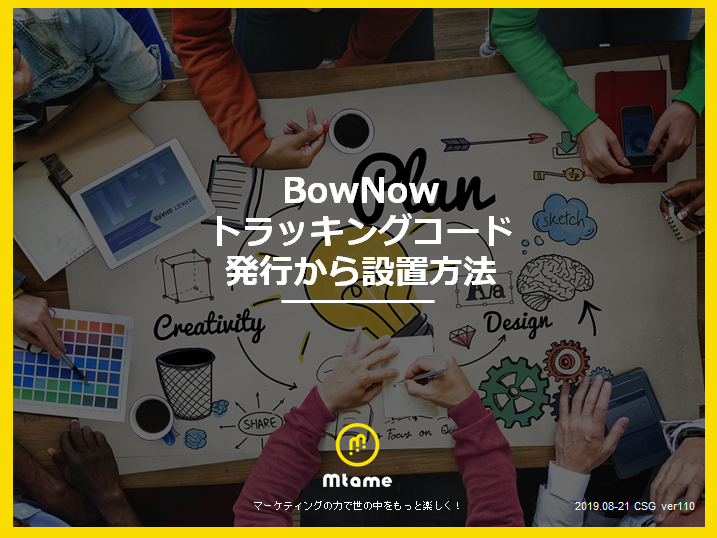 From tracking code issuance to installation paper manual
From issuing the tracking code to setting it, which is the first step to start measuring BowNow.