IP access restriction settings
Access restrictions can be set for the BowNow management screen.
Please note that this function is only granted to licensed accounts (users issued for the first time).
The setting method is as follows.
When you log in to the management screen with your license account, a setting button called "Set connection restrictions" will be displayed on the setting screen.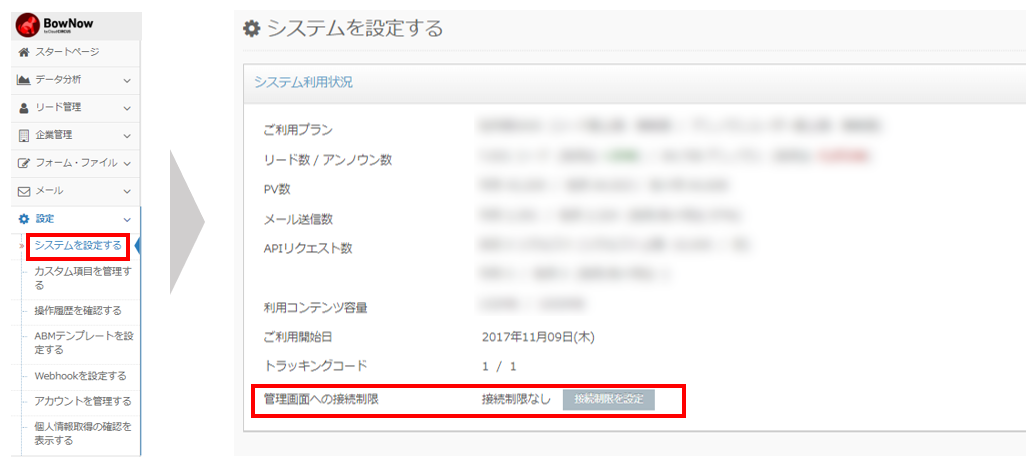 When you enforce the connection restriction, the IP address you are currently accessing is automatically added and saved, so you do not need to enter it.
If you want to restrict connections other than your own access, leave this blank when setting for the first time.